I remember my very first vision board. It was actually called a Treasure Map. It was a poster with sections dedicated to different areas of your life, and I was instructed to paste pictures that represented what I wanted in each of those areas. I had it taped to the bathroom door in my tiny, single apartment.
I've manifested all sorts of things from my vision boards: my dream car; my dream home (at the time); my family of Bichons (I had 4 Bichons for their entire lives.); and more!
Over the years, I've tried different ways of making a vision board. I've found what works and what doesn't.
This is how to make a vision board that really works.

The Supplies You'll Need to Make a Vision Board that Really Works
Poster board (preferably), but you can also use a cork bulletin board or even a wall or closet door. (In a previous home, I actually used the sliding closet doors as my vision board.) You want to have your vision board somewhere where you will see it daily, so keep this in mind when deciding what you want to use.
Glue stick, double-stick tape, push pins or removable tape, depending on where you're going to put your photos.
2 or 3 magazines that inspire you. Some I like include Real Simple, First for Women, InStyle, and Health.
Time at a computer. (You might be able to do this on your phone or tablet, but a computer will make it easier.)
Hammer and nails (if you intend to hang your board on the wall).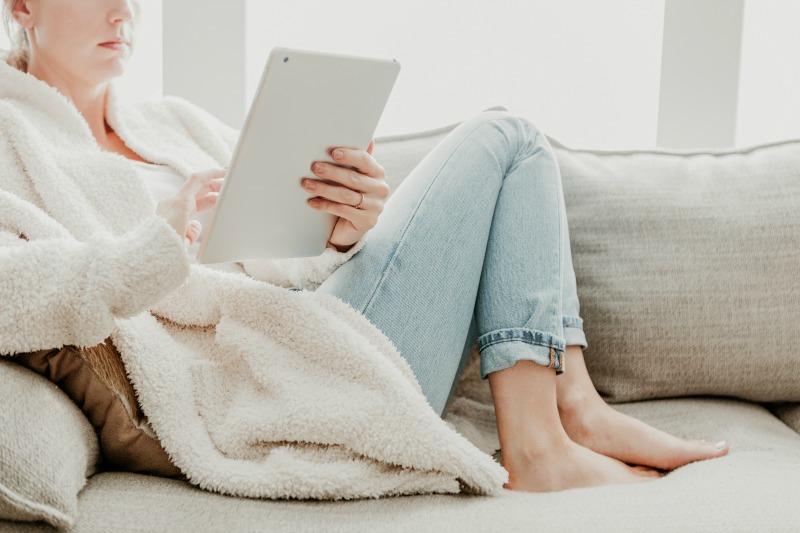 Step One: Before you create your vision board, become clear about what you want.
Take some time. Pour yourself a cup of hot tea or a glass of Kombucha – or whatever your pleasure is. Get comfortable and sit down with a notebook or journal.
Imagine what you would like to accomplish this year. What would you like to achieve? How would you like your life to be different a year from now? Think about what you'd like your life to be like in a year.
Don't rush through this step. Relax and really imagine what you would like to change in your life over the next 12 months. (You can do vision boards as often as you like, but I really like doing them annually.)
Make a list of what you'd like to create this year. Maybe you want to change your job or make more money or go on a vacation or move. You can be as detailed as you want, but really you just want to have a crystal clear idea of what you want. You don't need to write a lengthy description unless it helps you to become more clear.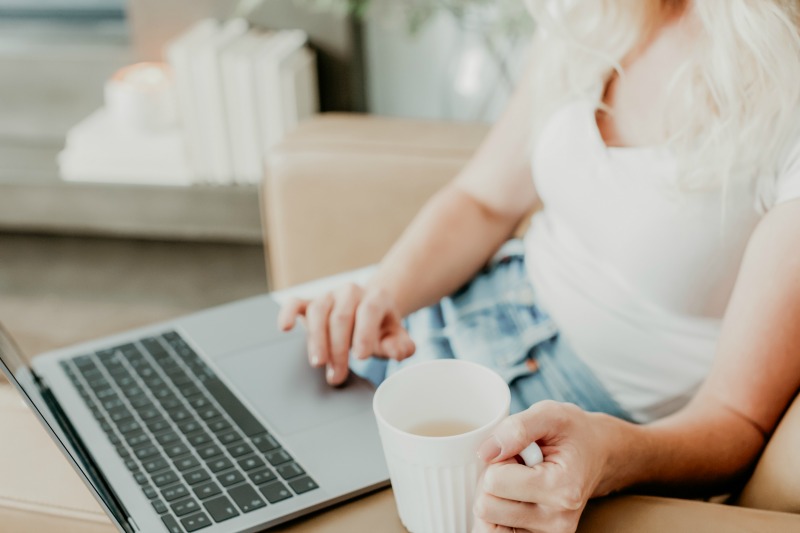 Step Two: Find images that represent the things you want to bring into your life over the next year.
This is the fun part. (Well, one of the fun parts!) Most people will tell you to look in a bunch of magazines. And that is great. (That used to be the only way we could make one. lol)
But there's a better way! Go online to Google images and search for pictures of things that represent your goals. For example, one of my goals is to move to a different state. So I Googled the city I want to move to, and found some photos that felt good to me. (Side note: this is after I had previously researched and decided on where I wanted to live.)
If you want to manifest more money, look for images that represent prosperity and abundance to you. I found a photo of a woman holding a lot of cash and a faux blank check that I filled in with $2M to represent prosperity to me. 🙂
If you want to go on a vacation, look for images of where you want to go.
Really tune in to how you feel when you look at the images. You want photos that are going to inspire and excite you, and evoke the feelings you'll get when you have manifested that into your life.
Create a folder on your computer called, "Vision Board," and save the images to that folder. (You can save them wherever you want. This just makes it really easy to find them.)
Manifestation Tip:
Focus on the positive and not the negative. This may sound obvious, but what I mean is to focus on *how* you feel when you see the photos. For example, let's say you want to lose weight. You may feel great looking at a svelte, ripped body. But… you may actually feel worse about yourself when you look at that image and compare yourself.
If you don't feel great looking at the photos, then find something else. Maybe instead, you find someone looking healthy, walking on the beach. Or some other image that represents what feeling fit and healthy and energetic mean to you.
Step Three: Get your images ready to print
You can use whatever software you like: PicMonkey, Canva, Photoshop, etc. My personal preference is PicMonkey. All 3 of them have a free trial available. (There are online tutorials for all of these apps if you need some help getting started.)
Create a canvas that is 8.5″ x 11″, or A4 if you're not in the US.
Upload your images to the pages. For an average-sized poster board (22″ x 28″ in the US), you'll need approximately 7 pages. Resize the photos as necessary so they'll fit several on a page, and will be the size you want for your vision board. For reference, I averaged 4 or 5 images on each sheet.
Save each page to your computer in the same "Vision Board" folder. I named my pages "vision board pg1," "vision board pg2," etc.
Once you have all of your images on the page-sized canvases, you're ready for the next step…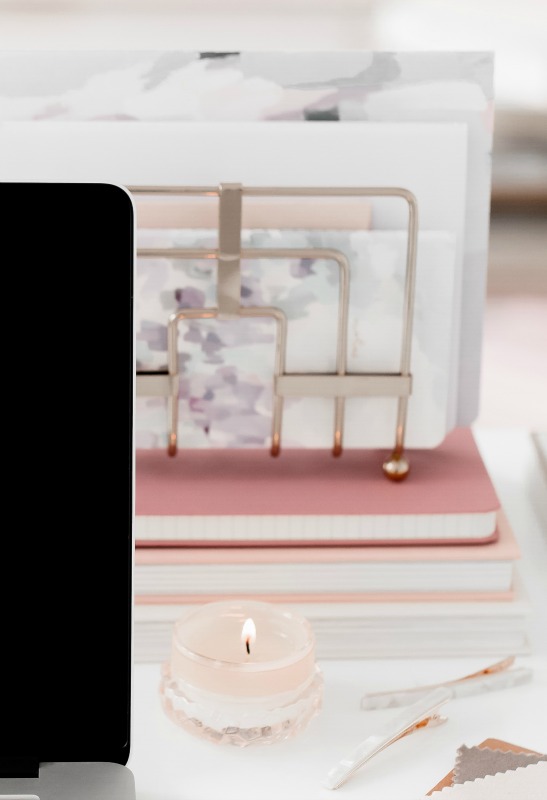 Step Four: Print your images.
No color printer? No problem! In the US, you can just take your files to any number of places like: Office Depot, Office Max, Staples, FedEx Office. If you live outside of the US, just call around to local office supply and/or print/copy shops.
You want to ask for a colored copy, which runs around 70 cents a page in the US. You don't need to pay for color photographs, which cost a lot more, unless you really want to. I got glossy colored copies at Office Depot and they came out great.
You can either order online, which is the easiest if you're able to do so. Otherwise, just email the files to the printer, or save them to a USB thumb drive, and take them to the print shop. Most places will have the job done pretty quickly or while you wait.

Here's an example of the printed pages of photos, ready to be cut for my vision board.
Step Five: Get your photos ready to put on your board.
This is where magazines come in. Flip through some inspirational magazines you enjoy, and cut out words and images that inspire you. Using Google images, you're able to find images that are much more personalized to you and your goals. But magazines are great for inspirational words and images. For example, I found phrases like, "Unlock the power," Bask in bliss," "Relax & play," and "smile."
Also, cut out the photos you had printed.
Organize them by topic. For example, I like to have a sections for money, career, home, lifestyle, etc.

Manifestation Tip:
In doing research for this blog post, I did a Google search for vision boards, and was really shocked at what I saw. Let me preface this by saying that I do believe different things can work for different people. We're not all the same. And it's possible that some of the vision boards I saw did work for some of the people who made them.
That said, the one thing I was completely struck by was how busy the boards were. There was no place for the eyes to rest. It's like there were so many things all competing for my attention at once that I didn't know where to look, and I just wanted to look away.
I was also struck by the plethora of words plastered all over the boards, in all directions. Yes, you want to get creative. It's not like your vision board needs to be linear with photos all lined up. 🙂 But again, if there are so many words all shouting at me at once, trying to get my attention, my attention doesn't know where to go so it goes elsewhere. It goes where my eyes can get some white space and relief.
While vision boards are very personal and should reflect you and your desires. Please don't think that you need to have a gazillion images or words all vying for your attention. While a vision board is a collage of photos of your dream life, it doesn't mean that you need to have wall-to-wall images, all overlapping and criss-crossing each other.
You want a vision board that makes you feel good when you look at it. You want a vision board that evokes the feelings of joy and contentment and love and prosperity and whatever else you want in your life.
So when you're laying out your images, keep this in mind. More isn't always better. Sometimes it's just more.
Step Six: Lay it all out in front of you.
You may be tempted to start gluing your photos on your board, but take it from me, you don't want to do that!
Assuming you're using a poster board or cork bulletin board, lay it down in front of you on a table or the floor. (If you are using a door or wall, then you're probably using removable tape or removable glue stick. In that case, you'll be able to place and reset your images as you want.)
Place the pictures on your board as they make sense to you. As I said, I like my board divided in sections. So there is a grouping of photos for where I want to move, a grouping of photos representing the things I want to create in my business, a grouping of photos related to money, a photo of the car I want to manifest, etc.
Step Seven: Make it stick!
Now is the time to get out your glue stick (or whatever you're using) and stick all the photos on your vision board. I like the leave space at the very top of the board, in the center, to write the year. (Or you might be able to find the year in a magazine that you could clip and glue at the top center of your board.)
Here's My 2020 Vision Board!
Congratulations! You've Made a Vision Board that Really Works!
Be sure you put it someplace where you'll be able to see it daily. A bedroom wall or closet door are ideal places. Or if you work from home, a wall in your home office would be great since you spend so much time in there.
Some people feel like it's the intention of "making a vision board" that matters, and you don't really need to look at it. Many people have started making vision boards on Pinterest.
Here's the thing. It's like, "set it and forget it" or "out of sight, out of mind." (Yes, I realize they're cliches, but they're cliches for a reason.)
What happens when you pin something to a board on Pinterest? How often do you really go to that board and scroll through and look at all of the pins? If you're like me, hardly ever. Maybe if I'm looking for a recipe I pinned, but that's about it.
Yes, you can set an intention and manifest it. We're manifesting every minute of every day – we're just not doing it consciously in most cases.
Unless you're like a super manifestor, I wouldn't set yourself up for failure by creating a vision board only to bury it someplace where you'll never see it.
I took a Law of Attraction class years ago, and the teacher had us make a "vision board" notebook. I spent a lot of time looking for the right images and put them on pages in sheet protectors. It was a beautiful book. But it literally did me no good.
I did look at it from time to time. But honestly, it just was not the same energy for me to flip through my beautifully-made notebook as it is for me to look up and see my vision board on my wall. I truly believe there is something really powerful about keeping our desires in our conscious mind. And having a vision board you see daily does that.
I can look up and say to myself, "I'm manifesting that." And that is powerful.
Get started with your Vision Board today with your FREE Full Moon Ritual.
This will walk you through a process to release energy from the past and get clear about what you want to create for your future. The ritual can be done during the full moon – or any time of transition. Just click on the button below, and it will be sent right to your inbox.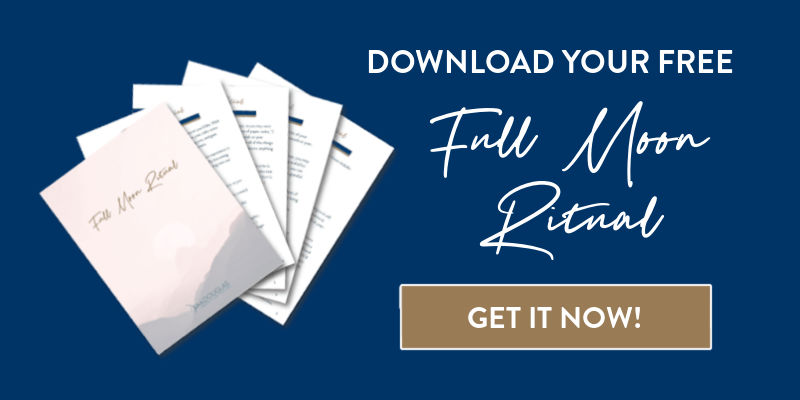 This post contains Amazon affiliate links. Most of these are products that I have, use and love. A few are products I don't have, but highly recommend. We are a participant in the Amazon Services LLC Associates Program, an affiliate advertising program designed to provide a means for us to earn fees by linking to Amazon.com and affiliated sites.